Welcome
Preventing Potential Business Problems – Solving Existing Ones…
Business Lawyer Jeffrey Williams works directly with professionals, entrepreneurs and small business owners in the Los Angeles area. Business specialist, Jeffrey Williams is well-known and respected for providing quality, cost effective, business support services including:
Contract Negotiation – Contract Drafting & Review
It is really sad, but the state and federal courts are jam-packed with legal cases involving business transactions gone awry. Although no one plans on a breach of contract or another person or business not living up to their part of an agreement, anyone who has participated in "life" or business for a year or two will probably agree that ANY business arrangement or ANY partnership arrangement will likely blow up – it's just a matter of when. So before you proceed on a handshake, a verbal agreement, or a hastily-crafted Word document, invest a few hours with a competent and affordable business lawyer who will help you protect yourself and your business from the inevitable.
4 in 1:   

4 Business-Critical Lawyers in 1
Business Lawyer – Real Estate Lawyer – Internet Lawyer – Estate Planning
Jeffrey Williams is a unique and cost-effective resource to individuals, professionals and business owners. With Jeffrey, there is no need to burden yourself with the cost and inefficiencies of hiring 2, 3, or even 4 attorneys. Years ago, Jeffrey correctly figured out that the "Perfect Business Lawyer" in Los Angeles –one of the "priciest" places to live on the planet– had to be both a Business Lawyer and an expert in Real Estate Law to offer a "One-Stop-Legal-Shop" for today's cost-conscious business owners who operate a business and own, rent or lease real estate.
Every business is vulnerable to Legal Problems…
Jeffrey Williams is an experienced Business Lawyer – A prospering business must constantly review and improve on their basic operating documents to head off legal problems; must never sign for any long-term commitments such as leases for office, warehouse, or retail space without first reviewing and sometimes negotiating a better lease than that offered by default; nor hire employees or subcontractors without first protecting themselves with appropriate non-competition and other simple –yet powerful– agreements. A small, affordable legal invoice will be insignificant compared to the financial downside of ANY one of these common business transactions that can and will eventually go south on you.
Every business owner rents, leases or owns Real Estate…
Jeffrey Williams is a qualified Real Estate Attorney – In addition to potential legal pitfalls that might spiral out-of-control, most professionals and business owners will buy or lease office, warehouse or industrial space which will be both a serious contractual commitment and will have some sort of serious tax ramifications and can result in painful tax problems. Having a sharp Real Estate Lawyer review your purchase contract or commercial lease agreement (or draft one to protect you and your interests) – might make all the difference in the world long term.
Los Angeles Internet Attorney
What is an Internet Lawyer?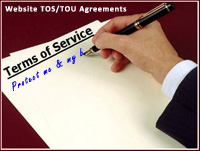 As a high technology, Internet-based, or multimedia professional or company, your focus is getting your code, your design, your software, your product or service into your customers' hands quickly. Worrying about legal terms, intellectual property protection, and facing potential hours of negotiation destroys your enthusiasm and productivity and sometimes will so frustrate you that you pull back from growing your client base or reaching your objectives. That is where Internet Lawyer Jeffrey Williams can help.
Jeffrey Williams is an Internet Attorney and Computer Technology Attorney – Located in Los Angeles, California, Jeffrey is providing trusted advice and needed assistance to cutting-edge Businesses that are invested in their websites, Internet entrepreneurs, and businesses engaged in e-commerce, new media, and promoting/providing services on the web. Jeffrey also offers invaluable help to programmers, graphic designers, website developers, software developers, APP developers and other new media professionals in developing workable and enforceable website Terms-of-Service (TOS) and Terms-of-Use (TOU) agreements, website privacy policies, website development agreements, content agreements, copyright agreements, and more.
Any person or any business that has a website for their personal, professional, or business promotion; for a simple "web-presence," or has an e-Commerce website –minimally– must have an effective terms-of-service website agreement to prevent both frivolous and legitimate lawsuits.
Every Business Person needs a Business Lawyer on Speed Dial
Many of my business clients are relatively new business owners who were doing okay –even growing, with no overwhelming worries until that first legal incident where a job, vendor, employee, or client went off the rails.Once a business owner is aware of how naked he or she is –legally– and how incredibly-exposed to potential loss they have been, these new clients often become life-long, regularly-calling clients and good friends as we take quick, affordable steps to protect them personally and shield their businesses from common issues that could otherwise cripple them. Having your 2 or 3 basic operational documents drafted by a lawyer is more important than cool new business cards or a fancy website! Ignoring simple legal, everyday business documents to protect yourself can, in retrospect, end up being very foolish and costly.
Contact Los Angeles Business Lawyer Jeffrey Williams at (888) 900-9078 to arrange a consultation with Jeffrey Williams about your business or personal objectives.
---
Business Attorney Jeffrey Williams
understands that investing some time in getting your business contracts in order, handling common legal transactions, or negotiating a lease should be cost-effective.
Jeffrey Williams is also a Real Estate Attorney
and helps Property Owners, Buyers & Sellers, Real Estate Brokers, Commercial Tenants and others involved in everyday real estate transactions and disputes. Jeffrey's clients get maximum value for every penny spent, without padded hours for unnecessary "additional services."
Call me personally – (888) 900-9078
– Let's talk through your issue or opportunity.
We Are Your Los Angeles Business Attorneys…
We are proud to serve  Los Angeles  and  the Los Angeles County Area.